Did you know that using VR (virtual reality) before going to sleep you could increase your ability to direct and create lucid dreaming, as well as enhanced creativity, self-confidence, , pain reduction, problem solving, fun, and even spiritual exploration?
Join Dr. Christopher 
Harz
, a psychologist who's worked on over $500 million worth of Virtual Reality projects for the US military, NATO, Israel, to name a few. We will explore his process of spiritual engineering and Mixed Reality games for both work and entertainment. On this show we will discuss some simple (as well as high tech) solutions to enhance your dreams to help you access your spiritual potential.
The Ask Doctor Dream Show @ 10 AM PST!
With Kelly Sullivan Walden
Decode your DREAMS to AWAKEN your sleeping GIANT! ™
About the Show:
Ask Doctor Dream is hosted by America's Dream Expert, Kelly Sullivan Walden, aka "Doctor Dream"is a certified, clinical hypnotherapist, bestselling author, and popular media guest…and she's on a mission to awaken the world to the power of dreams!
On her new live call-in radio show on Unity Online Radio she shines a light on people's dreams and shares her uplifting perspective on how to "Dream-a-Fest" a dreamier life, followed by conversations with today's leading thinkers, dream experts, and transformational trailblazers, so riveting we promise you won't go prematurely into dreamland!
ORDER  the Hero's Journey Dream Oracle cards AVAILABLE NOW!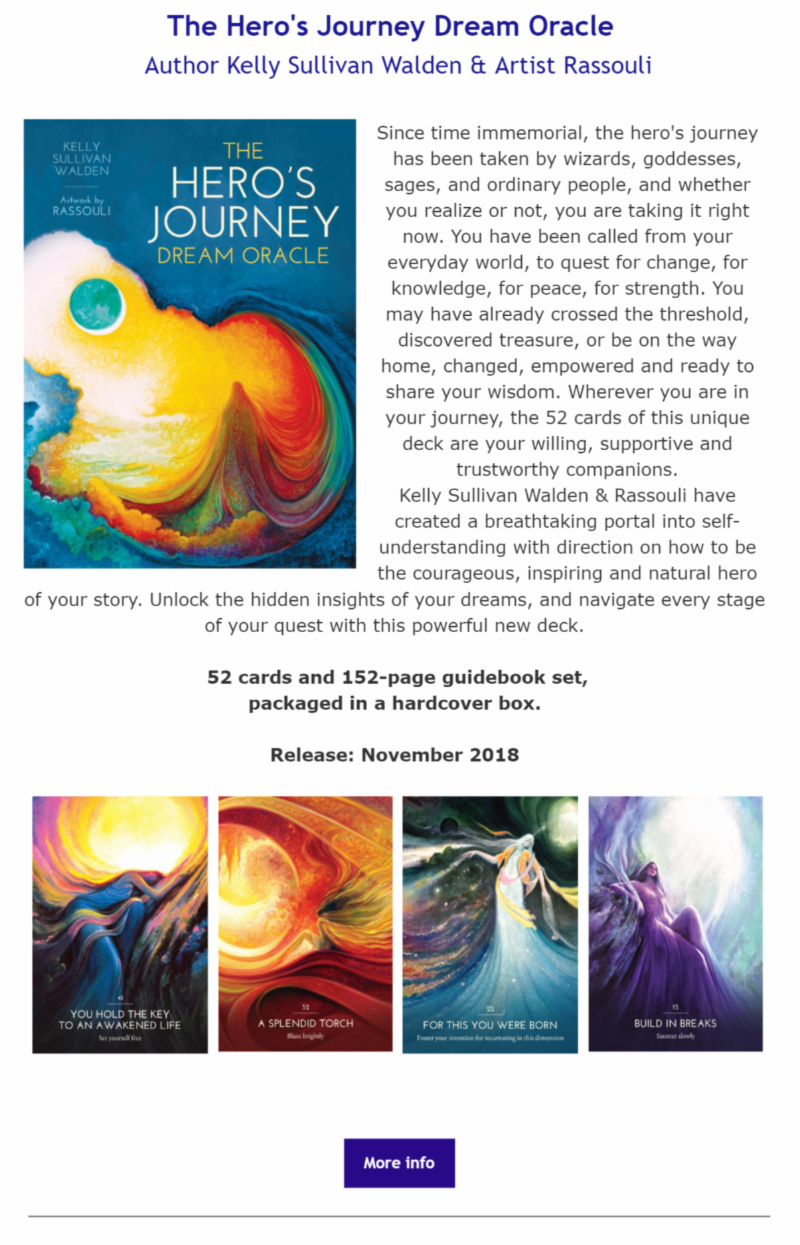 Dream Life Coach Training is now on 
Facebook!